In my previous blog, 'The Art of Resilience', I mentioned I had a very busy week coming up - my Birthday week. So the question is, what have I been up to between the 20-25th of January. Well, I will fill you in!
"The way to get started is to quit talking and begin doing." Walt Disney
Starting the Week Full On!
On Monday, I finally returned back to University after a long 'break' and was able to catch up with my University friends who I hadn't seen for over a month. Going back to the workplace whether that be education or your job is always strange when you take a break for holidays, getting back into the swing of things is never particularly easy. However, what better way to start than with a bundle of enthusiasm and motivation to achieve.
First Lecture (12-2:45pm)
I sat by my friends in the first lecture in a module called 'Digital Campaign Planning' and the lecturer began to go over our assignment for the semester and set weekly reading for the following week. I sat there and thought, yes... this is a totally realistic thing to achieve by next week.
Second Lecture (3-6pm)
After a short break my friends and I headed off to our next lecture 'SQL/non-SQL' and as expected, the lecturer began to go over the assignment for the semester and set weekly reading for the following week. I sat there and thought, not a problem, still completely possible (slightly doubting myself). I looked at my phone and I had received an email by The Walt Disney Company which I had applied to for my year in industry next year. They had sent me a task to complete for Thursday the 23rd. With that in mind, University dropped in priority and I put laser focus on this task. However, we still haven't even included swimming into this weeks schedule, but don't you worry this is where the juggling comes in!
I fell through the doors of my house absolutely exhausted as I had done a done a 7000m swim on Sunday and I always find the first few days back particularly tiring. I ran upstairs and began packing my swimming back, preparing food and chucking snacks into a bag ready for Tuesday morning.
NOTE - This first day made me realise, if I am to have time to train for the Smile of Wight, organise my charity gala, get a 1st in University, support the cleft community and have a social life, I have to quit talking and just do it (thanks Walt Disney).
Tuesday Early Start
My training programme on Tuesday was the big 10,000m. I had a 9-12pm lecture so I knew if I wanted to do any of my Disney preparation I would have to swim part of this distance at 6:30am as if I did the whole swim after my lecture, I wouldn't be home till 4pm. Therefore, that is exactly what I did. I smashed a peanut butter and jam bagel on poolside, jumped in and began my swim. Surprisingly, I felt full of energy and the swim was really smooth, I managed to do 6000m which took me to 8:40am. Fortunately, my university is just a 2-3 minute drive so I jumped out the pool, ran to the changing room, got dressed and got into my lecture for 9:03am with panda eyes, a snuffly nose and a bowl of protein oats.
Fitting in a pre-uni / post 6k smile selfie!
And you can imagine how the first lecture of 'Purple Goldfish' (Customer Service Module) went, you guessed it! The lecturer introduced the module assignment and set some reading and tasks to complete for the following week. I sat there and thought to myself, yep...this is piling on pretty quickly. But there were two things at the forefront of my mind, finishing this 10k and preparing for Disney.
As soon as the lecture finished, I jumped back into my car and drove back to the swimming pool. As I walked onto poolside the lifeguards quickly realised I had already been here this morning and thought I was crazy to return so soon, but 4000m needed to be done so I could get home to focus on my revision for the interview. With this determination, I got back into the pool and did 4x1000m in a time of 1:06:50. I returned home and jumped straight onto my laptop to get lots of reading in for the interview.
Reaching Wednesday..
I was pretty exhausted after all of the training and university but I had another 9-12pm lecture in 'Luxury Marketing' and I was ready for it! But you can guess what was coming, an assignment brief and more reading for the following week. It's safe to say by now I was going to be pretty pushed to do all of the reading set but I set it aside for Sunday. I returned home and fortunately had a massage planned for 16:00 so this was a nice way to loosen up the muscles after a lot of swimming over the past few weeks!
Thursday, the big interview day!
It was finally the big interview day at Disney taking place at 3:15pm, I jumped on a train nice and early to give me time to grab a coffee. It was an absolute privilege to have the opportunity to visit the London office. After the interview finished, I headed to North London to stay with my brother as Friday I had planned to meet a family with a new baby born with a bilateral cleft lip and palate, followed by watching Wicked at the Apollo theatre for my Birthday!
Birthday Celebrations
On Friday, I managed to fit in meeting parents who had recently had a baby with a bilateral cleft lip and palate (the same as me). We grabbed a coffee and I answered all of their questions they had prepared for me. Since I started Freestyle 4 Smile, I have learnt the importance of being able to share stories to help others. Therefore, being able to shed a light on the journey is priceless, I understand first-hand how much of a difference it can make.
After a productive meeting with the parents, I headed off to the Apollo Theatre to watch Wicked which was absolutely awesome and a nice way to celebrate getting past the interview. After the show had finished, I jumped back on the train to Littlehampton (home), prepared my overnight oats and went to sleep. I needed to do a 6000m swim relatively early since I didn't want to be swimming on my Birthday so I wanted to get it done and dusted!
Saturday - Officially 23
I woke up to my 7:30am alarm (not the best Birthday lay-in), rolled out of bed and headed down to the fridge to fetch my overnight oats, time to fuel the swim! Fortunately, my big brother had come down from London on Friday night so he was accompanying me in the pool.
As it was Saturday, the lane was very busy which automatically put me off swimming. I like to be able to zone out when training. However, when the lane is busy, I would end up swimming into peoples backsides, something I don't think people would appreciate too much!
I actually found this 6000m swim really difficult and it was a distance I had to really work through on the day, I put it down to the fact I had a massage on Thursday and was still recovering from this. Despite this, I couldn't end it early because a defeat dampens the mind - I was not having that.
After a productive morning swim, my family and I went for a coffee, chilled watching movies then went out again for dinner. Honestly, couldn't have asked for much more!
What to expect next week?!
The next blog is hopefully going to be quite an interesting one regarding the Smile of Wight. I will be going to Southampton on Saturday to meet a tidal expert of the Island, hopefully this will help finalising details! In addition, you'll get the weekly swimming update and the total distance swam in January.
Till then, keep smiling!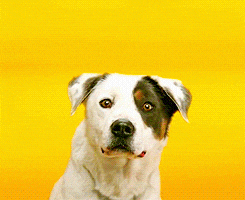 Any donations to transform cleft lives, worldwide can be made here: